Human Heart. Be my Valentine
£3.50
In 1698 William Cowper published his first edition of The anatomy of the Humane Bodies. It gained great fame but was surrounded by controversy and some have called the greatest ever act of plagiarism in medical publishing. Goddard Bidloo published his Anatomia Humani Corporis in 1685 and it contained 105 beautiful plates by Gerard de Lairesse. Sales went poorly for Bidloo and his publishes sold an unbound version of the gigantic book to Cowper.
Cowper proceeded to write a new English text to accompany the plates, many of them showing a great deal of original research and fresh new insights. He also commissioned nine new plates drawn by Henry Cooke. A lengthy and complicated dispute ensued as Cowper never properly credited Bidloo claiming that he had himself bought the drawings from the widow of another anatomist, Swammerdam. Whatever the truth may be, it is undeniable that Cowper was a great anatomist and surgeon in his own right – and that he clearly did not give Govard Bidloo proper credit for his involvement in this work.
The Anatomy of Human Bodies. William Cowper.
Printed for Joh. Arn. Lahgerak, Leyden, 1737.
Royal College of Physicians and Surgeons Glasgow.
Shelfmark: RCPSG Bookstore COW [oversize]
Historical Source
Royal College of Physicians and Surgeons Of Glasgow.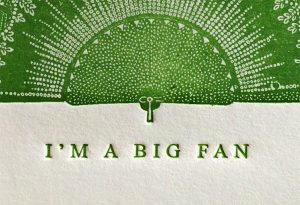 The letterpress print process dates back to the 1400s with Johannes Gutenberg's invention of moveable type. Raised plates are pressed into paper, leaving a tactile impression.
Keyholecollection.com letterpress greeting cards are printed in small batches by hand on a Stevenson Blake proofing press in our Glasgow studio or in larger numbers by our friendly master printer in Dumfries who uses an Antique Heidelberg. We use rubber based inks and eco-friendly board.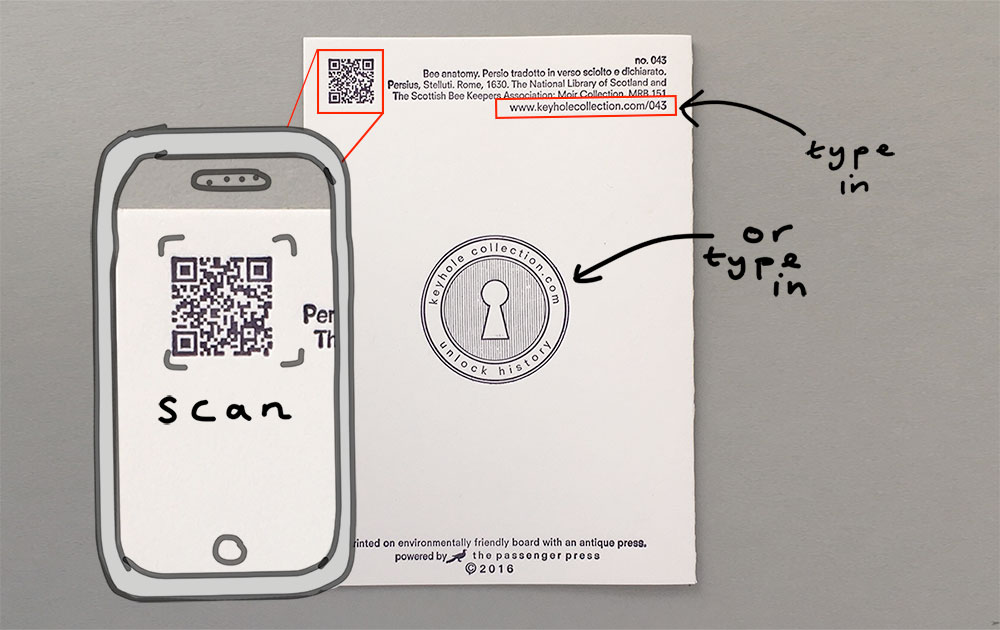 Scan the QR code on the back of the card with a smartphone/tablet or type in the URL particular to the card number in your browser, also found on the back of the card. The link will take you to a page containing a little bit of history and links to the archive, museum, library or stately home where it was found and more information about how you might see it and other gems.
Scan the QR code.
Type the URL into your browser.