Wey, William Morris for Morris & Co
Morris is well known for taking inspiration from medieval European art, but perhaps less for his interest in historic textiles from the Middle East and the Indian sub-continent. This printed fabric shows that Morris also learnt from contemporary cottons imported from India, particularly in the strongly contrasting reds and blues, and the way the three-dimensional forms of flowers and leaves could be transformed into flat patterns.
William Morris Gallery
The William Morris Gallery is the only public gallery devoted to the life and legacy of William Morris: designer, craftsman, socialist. On display are key works which exemplify the different strands in his life – as a designer, craftsman, storyteller, political activist and poet.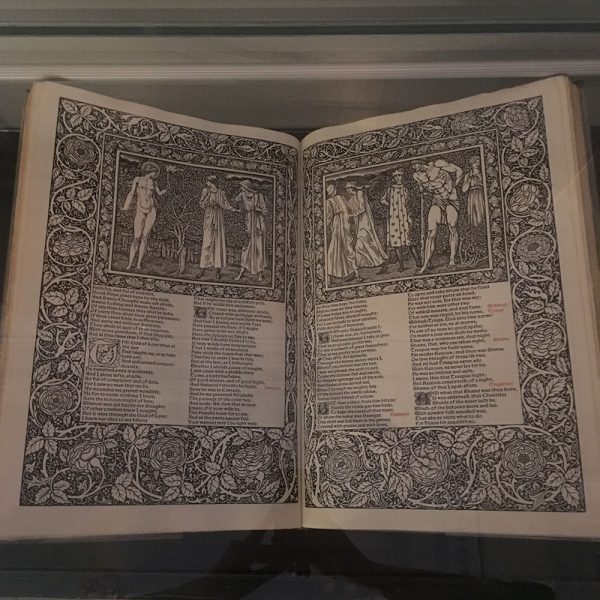 A Kelmscott Press' masterpiece, the Kelmscott Chaucer, above.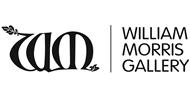 Want to purchase this card?
More from the Collection
Let's work together
If you truly treasure something the best way to show that love is to share it. The Keyhole Collection is dedicated to bringing artwork and artefacts to a new audience. We do this by sharing and collaborating. Working with museums, archives, organisations and stately homes we unearth the quirky and the curious. Images and objects which may have lain unloved and out of sight for centuries can be admired and appreciated again. The stories behind their creation seen through new eyes. The cards we produce celebrating the original work and the history behind it but with a fresh, colourful approach designed to appeal to everyone. So if you are curator or archivist and would like to bring your collection to life and attract new visitors please just get in touch. We also work with families and individuals who own special collections and would like to share these in memorable ways with friends and loved ones. Find out more about how we work and the organisations we work with.